Software Development: Trends For 2021 You Should Know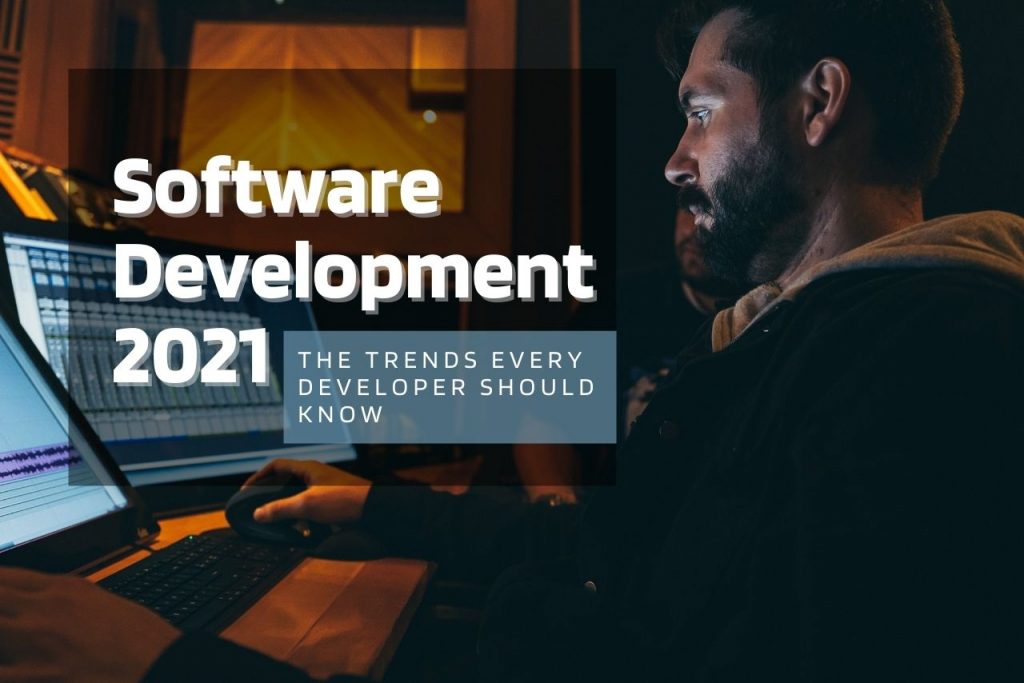 In this article, we will take a look at some of the trends in software development that are emerging in the year 2021.
The year 2020 will certainly be remembered for all the wrong reasons, what with the emergence of COVID-19 that swept across the world, infecting millions of people as it went, and with the pandemic continuing in 2021. As far as computer software development goes, 2021 will see some major trends, which include all of the following.
Blockchain Technology – This is apparently hack-proof, as it uses a decentralised system, or open-ledger, as it is often called, and digital currencies like Bitcoin run on a blockchain platform. Blockchain platforms are emerging that will be used in many ways. Indeed, some experts predict that governments will use blockchain technology to store information on citizens. Blockchain works on the principal that each block of data has data infused with data from the previous block, thus making it impossible to hack, and that means this technology is extremely useful across a range of applications.
The Internet Of Things – The Internet of Things (IoT) is a powerful global platform that will enable all digital devices to connect to each other, and the platform will be 5G enabled, thus allowing for super-fast data transfers. If you are in need of software development, you can hire a developer online at Contract Developers Limited, a software development agency that can source the perfect software developer for your project.
Microservice Architecture – As more and more companies switch to the cloud, Microservice Architecture is the perfect way to write code. 2020 has seen its popularity grow exponentially, which is expected to continue this year. There are some interesting aspects to microservice architecture, namely that each service is independently deployable, and the services are organised around the business capabilities. Different languages can be used with microservice applications, depending on the needs of the customer, and the services are small and can be used in a decentralised manner.
Cyber Security – There are always new innovations in the world of cyber security, whether internal or external, and the industry predicts there will be a shortage of cyber security experts by the year 2050. If you are looking to specialise in one field, why not consider working on cyber security applications? You could learn about penetrative testing, which is the ethical hacker's way of seeing how secure a network actually is.
Edge Computing – Edge is very popular as it is a great tool to update cloud applications, and Edge computing is ideal for processing time-sensitive data. This application is expected to enjoy a boom at the end of this year, as more and more software developers realise the benefits of working with Edge.
Search Online
If your company is in need of contract software development, search online for a leading software developer agency, as they would have many top-rated software teams on their books. The process for sourcing the right software developer involves you sending the agency your project details, and after a few days, the agency will send you the CVs of 3 qualified and experienced software developers, which means you can make an informed decision.
Make sure that you are familiar with all the above emerging technologies, which are sure to become very popular from this year onwards.